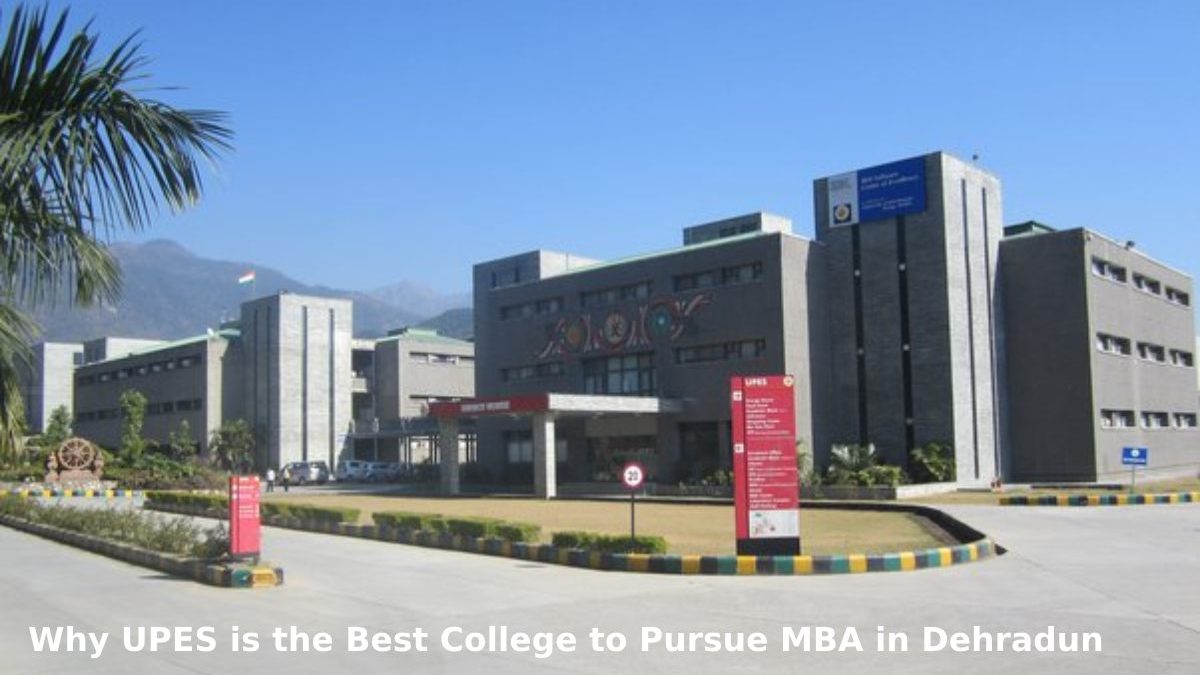 Pursue MBA in Dehradun – Based in Uttarakhand's Dehradun, the University of Petroleum and Energy Studies (UPES) is among the top private universities in India. According to India's National Institutional Ranking Framework (NIRF) ranking for universities, UPES ranks in the 100th position in the 2021 report. With the University Grants Commission (UGC) approval and National Assessment and Accreditation Council (NAAC) 'A' grade accreditation, UPES is well-known for offering industry-centred undergraduate and post-graduate programmes in engineering, management, law, and other academic fields.
Statistically speaking, UPES' management programme is one of the best in India. The NIRF 2021 report shows that the UPES has earned the 46th spot for offering the best management courses in India. Dehradun currently homes about 50 top business schools that offer full-time, part-time, online, and distance learning MBA programmes. Yet, UPES is the best MBA college in Dehradun, and among the top 15 B-schools in North India, Outlook-ICARE India MBA Ranking asserts.
So, what makes UPES better than others? In this article, we will delve into the unique selling propositions (USPs) that give UPES an edge over competitors. Let's get started with these compelling USPs.
5 things you must know about UPES
Studying management at the UPES brings prestige. Going to the UPES can be a life-transforming experience for MBA aspirants. Here, we will discuss the top five things that count when choosing the best B-school in India for a promising future.
1. UPES is Globally Recognised with QS Ratings
UPES has more than 50 MoUs with global partners and many active associations with international bodies. According to the QS university ranking, UPES has been awarded QS 4 stars rating for the overall teaching.
2. MBA Curriculum is Co-developed with Industry Partners
MBA courses at the UPES are co-develop, co-designed, and co-delivered by UPES faculty and industry experts. The course curriculum is tailor-made to make you industry leaders of tomorrow. UPES has tie-ups with KPMG, Tata Power, IBM, Essar Oil, HPCL, Accenture, Berger, Adani, Amazon, Decathlon, and many more to equip prospective business leaders with pragmatic decision-making abilities and skills for developing sound strategies for doing business.
3. UPES provides Unmatched Global Opportunities
UPES' global pathways, international tie-ups, student exchange opportunities, and semester abroad with a tuition waiver are designed to provide students with unmatched global opportunities and holistic learning.
4. UPES Offers Career Support
The university generally awards degrees to students upon successfully completing the programme. On the other hand, UPES is popular for offering career support to graduates. UPES helps graduates reach their goals at the earliest, from career advice to placement with leading organizations. They also provide 5-year placement assistance to ensure every student becomes a successful leader.
5. UPES has an Impressive Placement Record
UPES Dehradun Placements 2021 Report shows that the university has placed over 3,000 students in the placement drive for 2021. The highest package stood at INR 27 lakh per annum during the 2021 placement drive.
Situated in the foothills of Dehradun, UPES has a world-class infrastructure to give global exposure to students. So, browse the UPES admissions section to choose one from 31 specialisation-focused MBA courses based on your interest. Apply now!