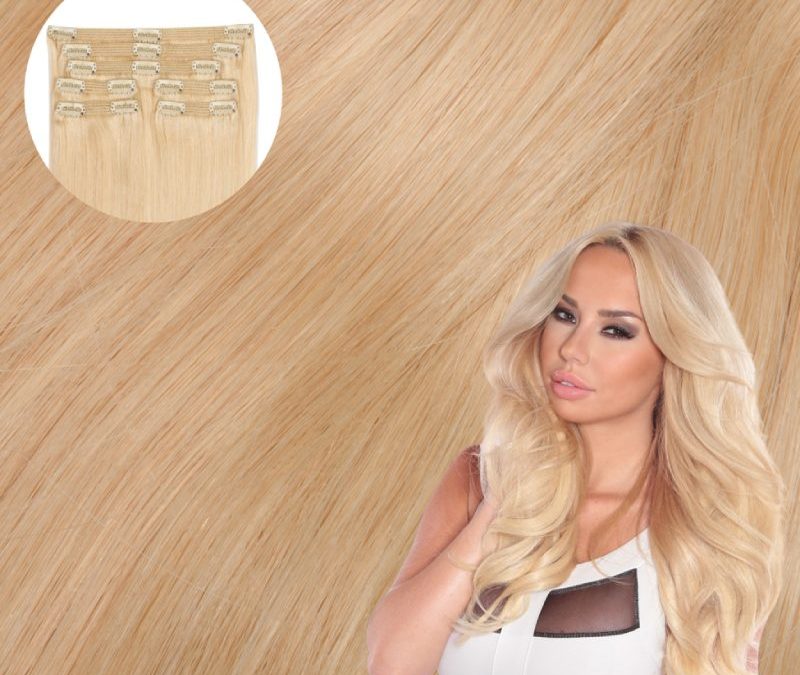 Extensions are the easiest ways to uplift your look. They impart significant volume and length to your natural hair for a soft yet glamorous appearance. If you want to doll yourself up, seamless clip in hair extensions are perfect. They're highly convenient to install and can give you lasting results. No matter the style, texture, or color you are looking for, you are bound to find extensions to match your natural locks for an effortless finish.
If you are looking at different ways to use your extensions, here are five styling techniques for smooth and completely natural-looking styles.
To Add Volume
Seamless clip in hair extensions are the best if you want to transform your fine, thin hair into thick, luscious locks. Clipping these pieces can help add body and dimension for improved volume and bounce. Opt for wefts of different lengths for a layered look. Working in small steps can help you achieve a wispy and feathered look.
Start by prepping your hair. Wash, condition, and brush thoroughly till each strand is smooth and silky. Then, divide it into small pieces. Take two wefts of clip-in extensions and stack them over each other. Doing this will create a voluminous weft to add thickness and texture to your hair. Once you're done, brush out your hair and add some volumizing spray or mousse for better hold and improved bounce.
To Add Length
One of the most popular reasons people opt for clip-in extensions is because of the magical length they can add to your natural hair. Extensions are your best friend if you like the look of long and luscious locks but prefer to keep them short for easy maintenance. Now, you can effectively transform your look and convert your short, choppy bob into bouncy, mermaid-length hair.
These extensions blend in effortlessly with your natural hair for a seamless look. Moreover, you can pick extensions of different lengths to add some volume and introduce texture to your hairstyle. Doing this will prevent the hair from looking limp and make it look flowy and beautiful. Next, attach your extensions to each piece of your hair and ensure that the beaded wefts lie flat against your scalp for a natural look. Finally, brush your hair and add some frizz-control serum for the hair of your dreams.
To Add Fullness To Your Hair Styles
If you're suffering from rapid hair loss, chances are you prefer keeping your hair tied in ponytails, braids, or buns. Alternatively, these styles are perfect for a hot and sweaty day or for times when you wish to look put together. But a limp ponytail or a thinning braid can devalue your overall look. In these cases, extensions are perfect for you. They can help add volume and body to your hair, giving it a smooth and wispy look. They will lift your ponytails and perk up your sleek buns, ideal for a professional work environment.
On the other hand, they can also help you spruce up your casual daytime looks. Install a few wefts of these clip-in hair extensions and revel in their magic. They will add some dimension and texture to your messy bun for the 'swept-away' look. You can also add volume and length to your fishtails, transforming you into a Disney princess.
Final Words
Seamless clip in hair extensions are ideal if you're looking to elevate your overall look. Available in different colors, styles, and textures and simple to install, you can effectively transform yourself in a matter of seconds. No matter the occasion, these extensions are perfect for helping you create your desired look. Whether it's length, volume, or even a pop of color you're looking for, these clip-in extensions have got you covered.