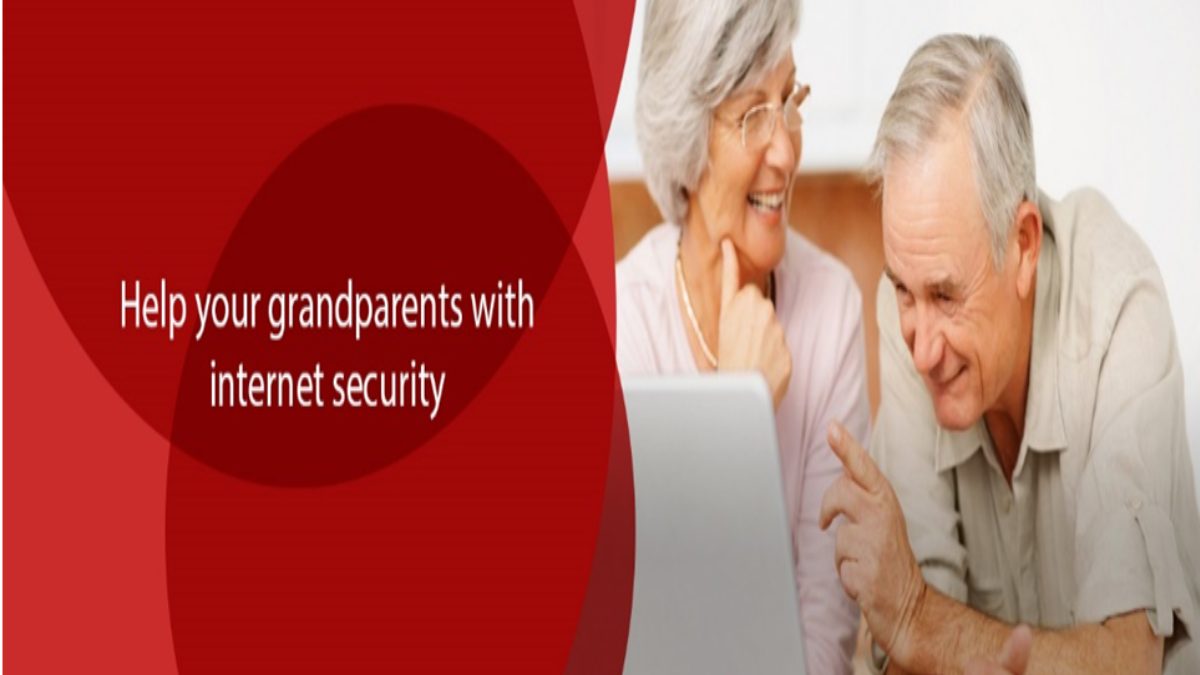 It is never too late to start learning about the internet. The world is becoming increasingly reliant on the internet, and seniors need to be equipped witha few basic skills. However, once they get used to the various apps and websites, you also have to raise awareness about internet security.
Internet safety for seniors is as important as it is for everyone else. Your grandparents and parents need to be educated about the various threats they could face online and the ways they can stay safe.
Create Awareness AboutInternet Safety
Just like with everything else, internet safety begins with education. Every time they browse the internet, seniors need to know the possible scams that they could fall victim to. Malware, phishing attacks, and ransomware are very common. If you are not aware of the threats, users may not know what to ignore.
Your grandparents need to be made aware of these threats. Set aside some time to inform them of the various threats that exist online. Let them know that not everything can be trusted and only secure websites are reliable. Warn them not to give away their credit card details or their bank account information to anyone asking online.
List of Some Online Scams
Inexperienced users regularly find themselves unable to spot dangerous links or identify pop-ups on unsecured websites. To help them recognize some of the most common scams, we have listed them below.
Special Offers and Prizes
Discounts for medication and fake products being sold online
Phishing emails that look authentic and ask you for your sensitive information such as credit card details, social security number, login details, and other information
Affordable Health insurance ads where they try to access sensitive medical information
Fake lottery winning emails asking you for your address and bank details to send you your winnings
Use Social Media Safely
Today, social media is not just for the young ones. Parents and grandparents are also finding their way on various social media apps to keep in touch with all their relatives. Social media offers grandparents a wonderful escape from their isolated lives and can feel closer to their family. But while they may be happy to see what their loved ones are up to, they may not be aware of the possible threats lurking on these apps. Educate themselves about the following safety tips to help them out.
Privacy settings can be adjusted on each social media app to dictate who can get in touch with them.
Avoid posting personal information such as contact number and house address.
Don't accept friend requests from people they don't know.
Enable antivirus software onto their devices to protect them from suspicious links.
Warn them about fake celebrity pages that contact fans for credit card details.
By keeping these tips in mind, your grandparents can stay safe online and enjoy social media as best as they can.
What Else Can You Do to Help Seniors?
If you don't have the time to teach your grandparents everything, you don't have to worry about anything. It takes some practice and time to get used to the new technology. Once you have given them an introduction, you can lead them to a bunch of online resources that can continue to help them later. In fact, there are a bunch of websites that offer step-by-step instructions and guides that can help them tackle seemingly daunting tasks.
In Summary
Senior users may find it hard to deal with the technical side of the internet. They may find that they are unable to connect to their internet and need help. Set them up with a reliable internet connection such as Optimum internet, to fit them with a reliable and high-speed internet connection.
If necessary, you can set them up with the contact details of the departments so that they may explore new plans and offers available in their area. Most online Support Centers offer help through the phone and in-person to help resolve any issues they may be unable to solve themselves. You can also find service providers that offer customer services in multiple languages to communicate with anyone easily. For an Optimum connection, you can contact Servicio al cliente de Optimum.