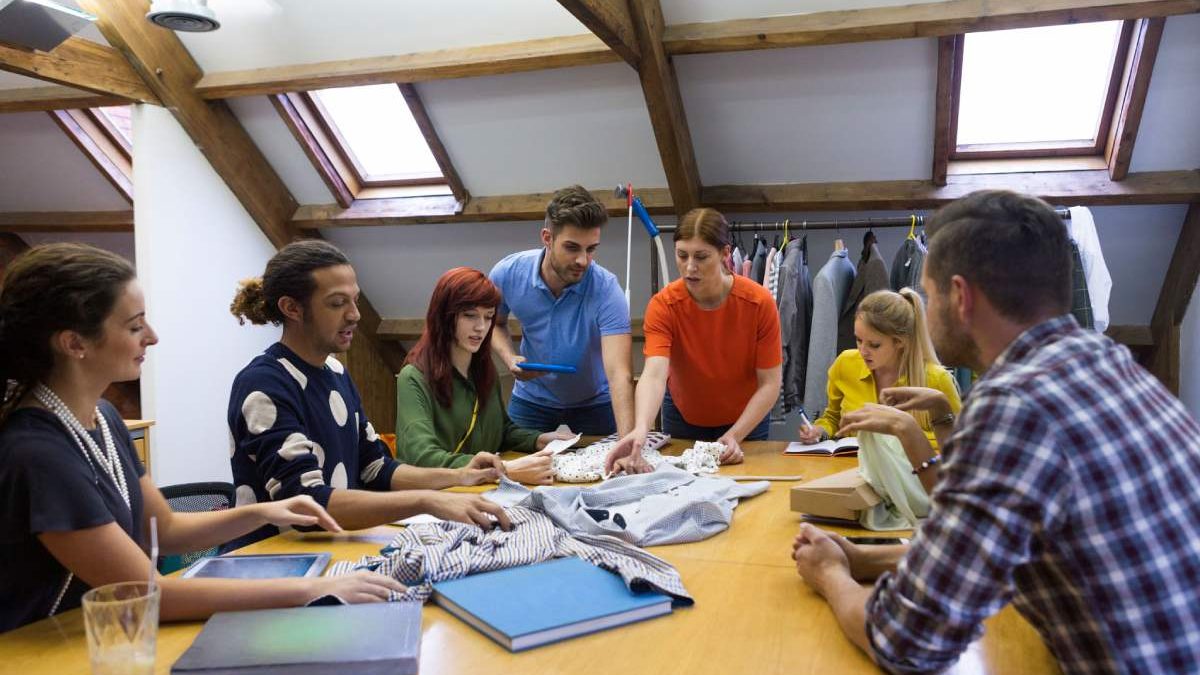 Different Types of Fashion Designing Courses and its Scope – Have you always doodled dress designs at the back of your notebook and dreamed of launching a dazzling clothing line of your own one day? If yes, becoming a fashion designer is your calling. And the first thing you must do is enrol in a fashion designing course.
But with so many fashion designing courses available, picking the right one can become a difficult task.
To make it easier for you, we've compiled a list of the most popular fashion designing courses. Let's get into them in detail and look at their scope in 2022.
1. Sc. in Fashion Designing
This three-year undergraduate course equips you with the required skills and the knowledge to build a career in fashion design. It teaches you the fundamentals and other important aspects of the industry like illustrations, fabrics, etc
A B.Sc. course opens doors to multiple career paths like a junior designer, textile designer, apparel designer, fashion stylist, fashion journalist, etc.
2. Bachelor of Fashion Technology
B.FTech is a four-year course that helps you understand the workings of the industry in detail. It teaches you everything from designing and conceptualization to management and commercialization of fashion products. It is a comprehensive course that demands creativity and technical knowledge on your part.
After completing the course, you can build a career as a technical artist, fashion merchandiser, pattern grader, fashion designer, fashion consultant, fashion marketer, etc.
3. Master's in Fashion Management
This is a two-year post-graduate program that equips you with advanced skills and knowledge about fashion design. This course majorly focuses on the commercial aspects of the fashion and retail industries. While pursuing a Master's in Fashion Management, you'll get the opportunity to intern with leading fashion houses, apparel units, and retail chains.
A Master's in Fashion Management in 2022 will help you secure managerial positions in the fashion, garments, apparel, textile, and retail sectors.
4. Diploma in Fashion Design
A Diploma in Fashion Design helps you gain the basic knowledge of fashion designing and the fashion industry. It is a one-year program designed to help you understand the fundamentals of different aspects of fashion design. Given the quick pace of the course, it is sought after by many who want to enter the fashion industry quickly.
The right diploma course will help you improve your potential and knowledge in the field of fashion. After completing the course, you can choose from a host of career options like fashion blogger, graphics designer, fashion stylist, fashion buyer, etc. You can also work with leading fashion houses and retail outlets.
To Sum Up
Fashion designing is a lucrative field with multiple interesting career options. But it's also rife with competition. To make a mark in the industry, you must enrol in a course that equips you with the right knowledge and skill set that sets you apart. And with leading institutes like Pearl Academy, you get just that. Their comprehensive courses help you solidify your core skills and achieve competency in both design and construction.