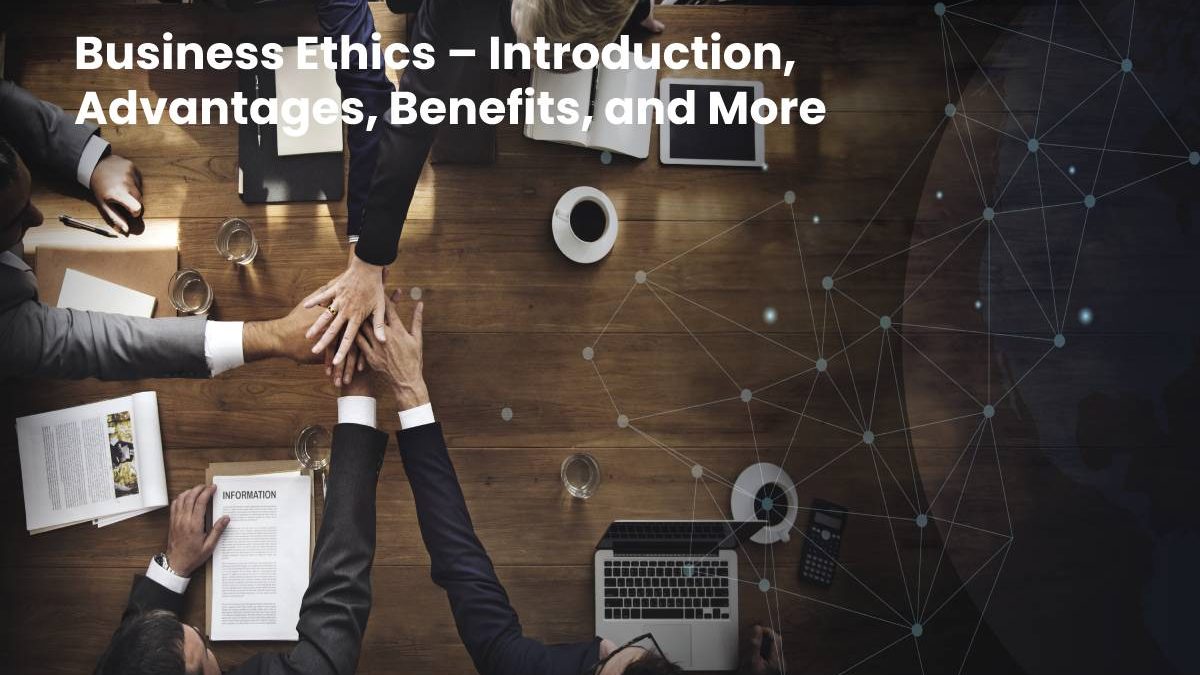 Introduction
Business ethics is the set of values and norms that emerge from the company culture. Its objective is to improve the work environment and climate, promote equality, respect for rights, etc.
This code is what the company follows when carrying out its day-to-day activity, making decisions that may or may not involve ethical dilemmas, managing its workers, and having a role in society.
Good business ethics will make the company attractive to more and better professionals. And in addition, it will generate greater confidence among customers and consumers.
Next, we define some aspects, values, and concepts of organizations' business ethics.
How does business ethics work?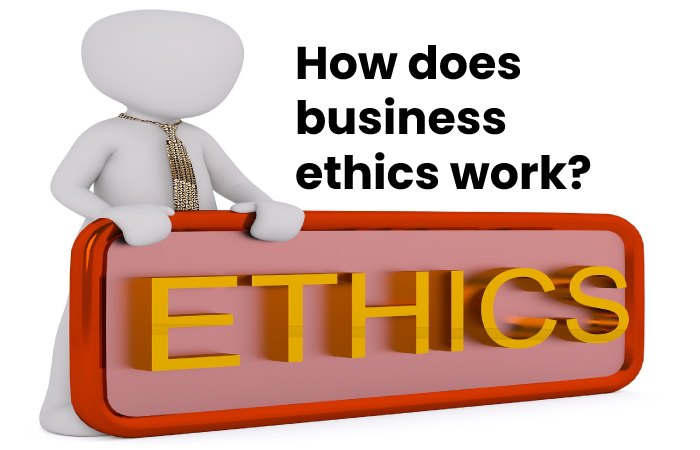 Let's look at it another way; business ethics are the limits that the company decides not to cross. The premises you want to follow or the goals you want to achieve. No matter how utopian these may be, on a social and environmental level.
This refers to allocating part of the annual budget to a specific cause and implies a framework within which the company must act and demand minimum requirements (for example, diversity in the workplace, recycling, etc.
Advantages of having good business ethics
We have already discussed some of them. But let's review all the advantages that a company with good business ethics enjoys.
It will always stay within the legal limit.
Being guided by a good code of ethics in the company is also ensuring that no right is violated. Or that the organization cannot incur complaints or be part of any illegality since it will move and act within the legal framework thanks to the limits that business ethics will have imposed.
It will attract the most prepared human talent.
It may be that before, it was the companies that chose the employees they wanted to be part of their workforce… but today, many times, precisely the opposite happens. The personal brand of the candidates did not exist before, and now it is the companies that want to recruit what could be a key player in their organization. So the employer can no longer offer a simple salary and benefits that everyone else provides; the professional hopes to find a place to work that shares the same mission, vision, ethics, and morals.
Build trust among potential customers
If your business has more than one competitor, the customer will not only seek the satisfaction of their needs or the quality of the service. And it is that business ethics is much more than an added value. Many consumers prefer to buy a product they like less. Only to consume what will make the social or environmental change that interests you. Consumer awareness was something that was previously not given so much importance. But from now on, it will be more and more critical.
It will be attractive to investors and shareholders
Good business ethics is often synonymous with the future or, more than synonymous, one of the requirements. That is why it is always interesting to find investors or shareholders, and they are more likely to invest money in these types of companies.
Will improve staff satisfaction.
If your employees feel that they are helping an important cause with their efforts, they will be more motivated. This will make your staff have more dedicated and satisfied professionals who lookout for the good of the company and the corporate objective.
You will access social benefits.
For more and more businesses to develop a social policy with sound business ethics, they can enjoy several social benefits. One of them is, for example, the power to deduct taxes.
Your company will be a role model.
The domino effect that companies with good ethics produce on others is enormous. In this way, the latter is motivated to offer the same "added value." Either to be eligible for their consumers or attract the best human talent.
How can Software help you Improve Business Ethics?
Many Human Resources departments find themselves buried in the paperwork produced by payroll management. In addition to the spreadsheets for the allocation and monitoring of absences and vacations. In this way, they spend a lot of time on administrative tasks. And in the end, they cannot define a talent management strategy that will help them empower their employees. Or even improve their satisfaction in the company, professional development, productivity, etc. And another thing you can't spend time on is actually creating good corporate ethics for the company.
What kind of Software can help HR departments develop good corporate ethics? The one automates all those manual tasks that take up so much time for Human Resources managers.
Some reasons to implement business ethics strategies are:
It ensures that the rights and opinions of workers are valued, creating a sense of belonging and reducing problems such as job turnover.
Create trust among your current customers, strengthening your business relationship. In addition, it will contribute to attracting new projects and more clients.
It allows for building and maintaining a good reputation and positive image, both inside and outside the company. This will allow you to retain the talent already in the company and attract other capable and committed professionals.
When employees know that they are doing the right thing, that they are in an organization governed by values and principles, they will feel more motivated and, therefore, increase their productivity.
It will increase its commitment to offering quality products and services. Business ethics will promote that employees are always committed to giving their maximum effort and achieving the best results.
Defining the values that represent your brand and carrying out strategies to transmit them to your clients and employees will help you achieve better results and create a harmonious work environment and reduce conflicts within the organization.
Benefits of Business Ethics
Above all, that of the company's own sustainability and survival. A company that does not maintain ethical principles in its activity and behavior disappears. In fact, Abraham Lincoln once said, "You can fool the whole world some of the time. You can fool some all the time. But you can't fool everyone all the time ."
Today's young people can find it very difficult to find a job, but they are becoming more demanding about the company's reputation where they would like to work; Although you can't always choose.
For the Online Human Resources Master professor, "the growing attention of companies to social demand and the dynamics of the market itself constitutes a fundamental part of their business strategy, an engine for improving their brand image, prestige, and position."
How to Implement Ethics in Business?
Business ethics is an essential point that can promote company talent management by transmitting values within the company. Another aspect that we can encourage, according to Daniel Prieto, is "to develop an ethical code that provides a vision of those behaviors by which people should be governed."
There are several actions to correctly implement business ethics. Some of them are:
The establishment of "Good Governance" criteria to be developed by and among the Board of Directors in large corporations.
The implementation of the figure of the Legal Compliance Officer.
The drafting of a good Code of Conduct was well communicates to all employees and signed by each of them.
These three actions will undoubtedly facilitate the implementation of these ethical principles in business and in any other aspect of business life.
Why is it Important to Carry it Out?
These are the main reasons:
The business image will improve significantly among customers.
A big part of ensuring business success has a good image among our customers. In fact, one of the main reasons consumers decide to participate in a business or not depends on the company's ethics.
Customers will have greater confidence and will identify with the values that the company transmits.
Increases employee retention
If they are respected, and there are moral values that respect their rights, opinions, and tasks taken into account, they will commit to their work.
Attract Investors
A business that promotes ethics in its management creates a favorable environment for investment.
It is the key to improving productivity.
The staff will work better if they believe that what they are doing is the right thing, and they will be motivated because they will feel that they are contributing to a better world.
The Code of Ethics
In many cases, companies draw up a code of ethics, which is to business ethics what the social balance sheet is to the company's social responsibility. This document contains a series of principles that guide the entity's ethical actions.
So that the code of ethics does not become a mere declaration of intent. It is very convenient to monitor its application through an ethics committee. This committee will be in charge of disseminating its content among all organization members. Guaranteeing compliance and holding regular meetings to coordinate activities and review and update its content.
Conclusion
Business ethics is based on a series of written and unspoken rules on the principles that govern the actions and decision-making of a company. Ethics comes from a branch of philosophy that views human values concerning their behavior to good or bad, right and wrong. This ideology, as we will see throughout this article, ensures better employees and more investments in the business world.
Also Read: What is Business Travel? Definition and Examples, Growing, Conferences, And More