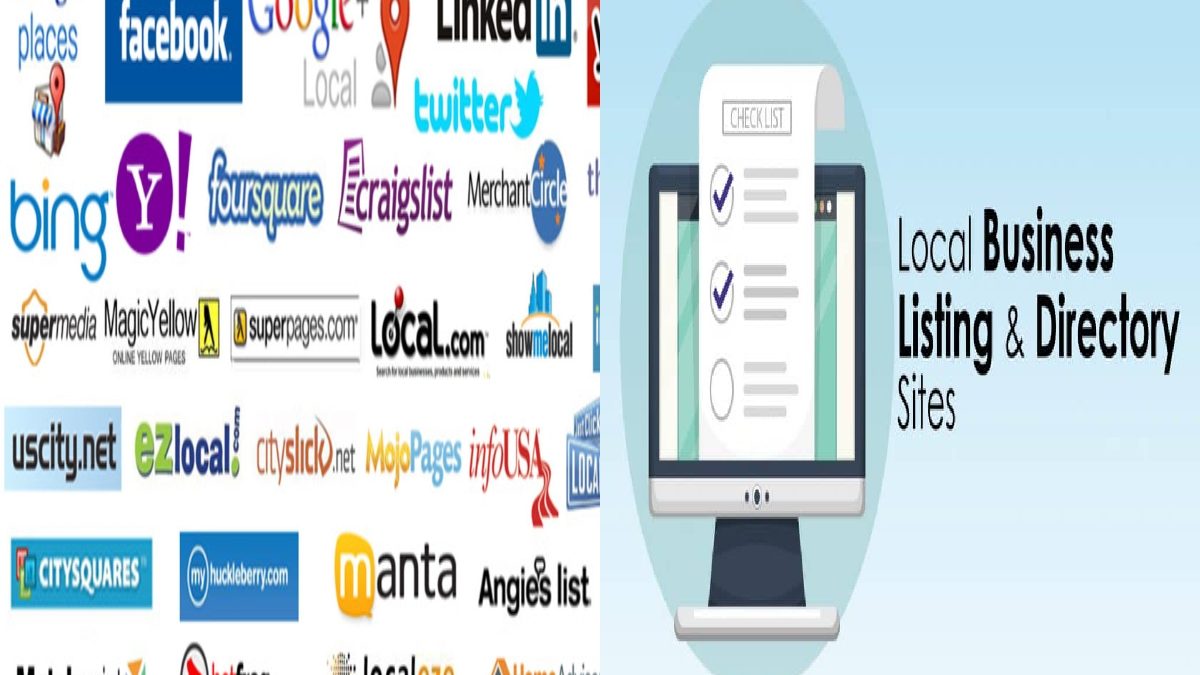 Business Directory – Definition
A business directory is an online list of businesses within a particular niche, location, or category. Online searchers can find local businesses through inclusion in business directories. The business directory helps users search for companies, services, or products in their area more targeted.
The business directory contains an index of companies listed alphabetically by industry. The individual entries are then often linked to the related company's website. From the point of view of search engine optimization. An entry in a business directory is important. it makes the website in question easier to find and also creates an additional backlink.
List of Business Directory
First, let's go over the top free business directories.
There are plenty of location-specific and industry-specific business listing sites where you can submit your data. However, to start promoting your local business. You should start with the big sites and also work your way toward the more niche directories.
Make sure your company listing has the following information once you add it to a directory:
Consistent NAP. If you add or update your business on multiple business listing sites. Ensure that you provide the same company information across each directory.
A link to your website. Backlinks — also known as inbound links — are crucial to your company website's Domain Rating. Consider adding a tracking link at the end of this URL, so you can see how much traffic your website specifically gets from the business directories linking to it.
A company description. Make sure you have a detailed description of your business that reflects your organization's mission, culture, and values.
Give company searchers a visual taste of your business with a picture or video of your office, your employees, or your daily business operations.
Many of the Sites I've Listed Business Directory Below Reflect this Trend.
I could have included many more on this list, like Jasmine Directory, Brownbook, and also Bloggapedia, but based on their current traffic numbers, I'm not sure they're worth the effort anymore.
Instead, I've chosen to focus on only those sites that are more than a mere citation opportunity for your business.
These are all web directories with real traffic numbers that could translate into real value for your website.
Note: Unless otherwise noted, from SimilarWeb.com in June 2020. Also, except for BOTW, Yahoo, and BBB, these web directories provide free listings.
Online Business Directories for Local Businesses
Facebook Pages
Instagram for Business
Google My Business 
LinkedIn Company Directory 
Apple Maps 
Yelp 
Bing 
HubSpot's Solutions Directory 
Better Business Bureau
MapQuest
Add Your Local Business to Online Directories
Making sure that you have a presence where your potential customers might find you is critical to any local marketing plan. It's crucial to build citations not only for the added visibility but for the SEO benefits, too. Add your local business to some of these business listings and directories today — and watch your business and customer base grow.
Business Directories That Still Have Value
Today, Google's algorithm is a lot more complex. While links are still one of the top-ranking signals. Google no longer views all links equally.
Links from a web directory listing are a lot less influential than a super relevant contextual link from a high-authority site in your niche. That's not to say web directories are entirely meaningless.
According to Mos. Research, web directories and also local citations still appear to be a small ranking factor – especially for local businesses.
Move beyond viewing web directories as a source for links. Instead, view directories as a source of traffic and also trust. Any business with a local presence needs to maintain their local citations with a consistent NAP, but web directories won't help your SEO much beyond that.
The actual returns will be from the credibility and also traffic they drive to your business site. As you begin your search for web directories, keep those two criteria in mind.
A Business Directory Works
Online directories operate by receiving business listing submissions. Usually from the business owner—this information in a searchable format.
The best way to capitalize on the benefits of business directories is to have a business listed on as many quality. Relevant online directories as possible. The first thing to consider is which guides will suit a particular company. There is little value in listing a wedding dress business, for instance, on a directory specializing in manual trades.
Once the appropriate online directories have been selected with them. It is essential to choose a suitable category for the business carefully. Next, all of the company' relevant data should be provided, including primary contact and address details. The website name and URL, plus a brief description of the website. Be sure to think about keywords that correctly describe the website's contents — you'll want to include these in your report.
Four Advantages of Being Listed in a Business Directory
There are many advantages of having a business listed on an online business directory. Here are four of the most important.
Visibility/Search Engine Optimization
Mobile optimization
Build your brand profile
Inbound links
Top Local Directories to Get your Business Listed
As the name suggests, online local business directories focus on local businesses with a specific physical location. Generally speaking. Local business directories only list small or medium-sized local companies that service a clear. Immediate area and also will not list businesses that exist solely online.
A local business directory may feature listings across a broad range of business categories or concentrated within a specific industry niche. We discuss this distinction in more detail below.
Local directories compile and also list local business information to make it easy for consumers to find local products and services and also interact with the businesses that provide these.
Below is a list of some of the best and also most effective local business directories:
192.com – www.192.com
2FindLocal – free.2findlocal.com
Brown book – www.brownbook.net/united-kingdom
Business Network – businessnetwork.co.uk/
Call Up Contact – www.callupcontact.com>
Cebo – www.cybo.com
Find-Us-Here – www.find-us-here.com
First Directory – 1stdirectory.co.uk
Nonalive – fonopages.com
Fipples – www.fyple.co.uk
The difference between a specific niche directory and also generic multiple niche directories
General multiple niche directories – which include listings across a wide variety of business categories but not specific to any particular niche or industry.
Niche directories may also target particular audiences or groups. so such as other businesses. B2B business directories like Business Network are an excellent example of these.
The Disadvantages of Type of Directory, and a Business should not Necessarily Choose
General multiple niche directories like Google My Business garner a huge overall amount of traffic and also — as discussed further below — are often the starting point for people searching for businesses online. Because of their size and also reputation often rank highly in search results of their size and also importance.
Conclusion
On the other hand, specific niche directories can generally lay claim to better expertise. As they focus on one or only a few particular areas. These directories might provide content or information pertinent to businesses in that specific industry, which a user wouldn't find on a general business directory. Therefore, serious consumers are more likely to place greater faith in specific niche directories over a comprehensive guide that lists everything. For these reasons. Specific niche directories can offer status and reputation that only comes with being listed in their database.
Also Read:  Skin Conditions – Explaining, Skin Diseases, Disorders, And More